Welcome,
It is time for season six of Musical Budapest, the series that brings the magic of music to Budapest's historical venues. The past years saw the series become an inseparable part of the summer in Budapest.
This year's special season includes several programmes that create lasting value. An interactive exhibition of newly designed and manufactured instruments for the community, and several high-quality musical films featuring almost a hundred artists are important elements of this project. Venues include the Musical Well in Margaret Island, the portico of the Hall of Art, the Buda Castle Garden Bazaar and several places in Buda Castle, the wonderful surroundings of the Hungarian National Museum, the Millenáris Park, and the newly opened Cultural Salon of Hegyvidék. The programmes, featuring some of the most beautiful compositions in the history of music, are compiled to be a perfect fit with the history of each building.
The performing musicians are members and soloists of Hungary's most prestigious orchestras and ensembles, while we also keep in mind to provide opportunities for talents of the up-and-coming generation.
The programme series Musical Budapest remains a unique initiative in the world to this day. It is a great honour to be responsible for keeping such values alive, working on presenting our musical culture in a worthy way among the beautiful buildings of Budapest each year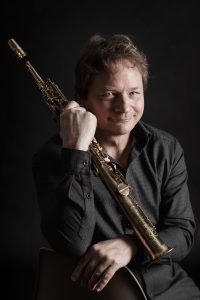 Nándor Götz – Art Director, concept owner
Nándor Götz was solo clarinetist of the contemporary music ensemble Musikfabrik in Cologne between 1994 and 2000. He performed in virtually every
European country as a soloist and chamber musician, including the Opera Garnier in Paris, the Teatro alla Scala in Milan, the Barbican Hall in London, as well as in the US, including the Lincoln Center in New York City, and Los Angeles. Besides concert performances, he also teaches masterclasses in Japan.  He was a guest artist with the Klangforum Wien in 1998 and 1999 at the Salzburg Festival. During Expo 2000 in Hannover he performed Mauricio Kagel's saxophone concerto "Burlesque" under the composer's baton.
He made studio and concert recordings with the Hungarian Radio, WDR Köln, Maison de Radio France, Paris, ZDF Zürich, Radio FIN, Hungaroton, and Kairos.
He has been composing and working on instrumentation since 1992. His crossover opera The Sword of Antonius was invited to the San Francisco Theater Festival. Since 2014, he has been leading the contemporary musical programmes of the Liszt Academy and the Bartók Conservatory.