Béla Götz is a Jászai Prize-winning stage designer and scenist awarded the Officer's Cross of the Hungarian Order of Merit.
He was born in Budapest in 1940 and became a self-taught stage designer. His first work was immediately highly successful (God is no Gambler, Madách Kamara, 1976). It was here that he was the first in Hungary to apply semi-transparent surfaces with mirror foil. His commissions came in quick succession, for example, Stephen the King on Királydomb in the City Park, The Csíksomlyó Passion in the Castle Theatre and the premiere of Cats in Budapest.
Béla Götz was the permanent stage designer for the Szentendre Theatre for ten years. He has made stage designs for nearly all of Hungary's theatres, both indoor and open-air, as well as set designs for films and TV dramas. He directed a light and sound show on the Citadel on Gellért Hill. He regularly publishes about professional issues.
Béla Götz taught lighting design at the Academy of Fine Arts and stagecraft at the Academy of Drama. As the chief stage designer, he participated in the renovation of the Madách Theatre in 1999 and designed the auditorium's ceiling fresco. Examples of his interior design can be seen in the Italian Cultural Institute and the Parliament in Budapest.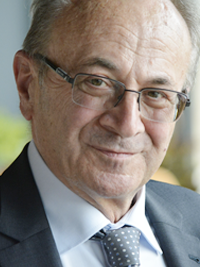 Béla Götz – Concept Owner