Dear Visitor,
The colourful capital offers plenty of excellent programmes throughout the year, but its most dynamic season is undoubtedly the summer. Budapest is one of the most pleasant cities in the world, abounding in festivals and events. The Hungarian capital has become one of the most important cultural and touristic destinations in Europe.
What else can one wish for as proof of the capital's excellence than the fact that this year Budapest was voted the Best European Destination in the survey by European Best Destinations, based in Brussels.
Living in or visiting Budapest, you can also sense that the Hungarian capital has earned its right to be considered a destination where different cultures meet. Festival organized and coordinated by Budapest Festival and Tourism Centre (BFTK) host over 1 million guests every year, so the guaranteed implementation of these festivals is the foremost cultural and touristic mission for BFTK.
The aim of the Musical Budapest event – a series of free open-air concerts – is to make the capital's range of events and unique atmosphere even more enchanting.
Musical Budapest, organized for the 5th time this year, is a unique touristic and musical initiative in Europe that strives to showcase the intellectual values of the Hungarian culture, as well as highlight and propagate Hungarian musical characteristics. This year, the programme will feature new themes in addition to the
locations and styles of previous years. Coffee house music and sacred music will be added to the musical selection, as well as choral music from Bartók and Kodály, and more jazz.
Taking a stroll across Budapest, you can discover musical delicacies at beautiful historic locations during the event.
Join us on a musical stroll through Budapest!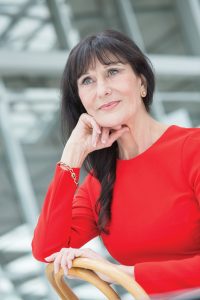 Teodóra Bán, managing director at Budapest Festival and Tourism Centre